About the Good Start Project
Good Digital Hygiene for Startups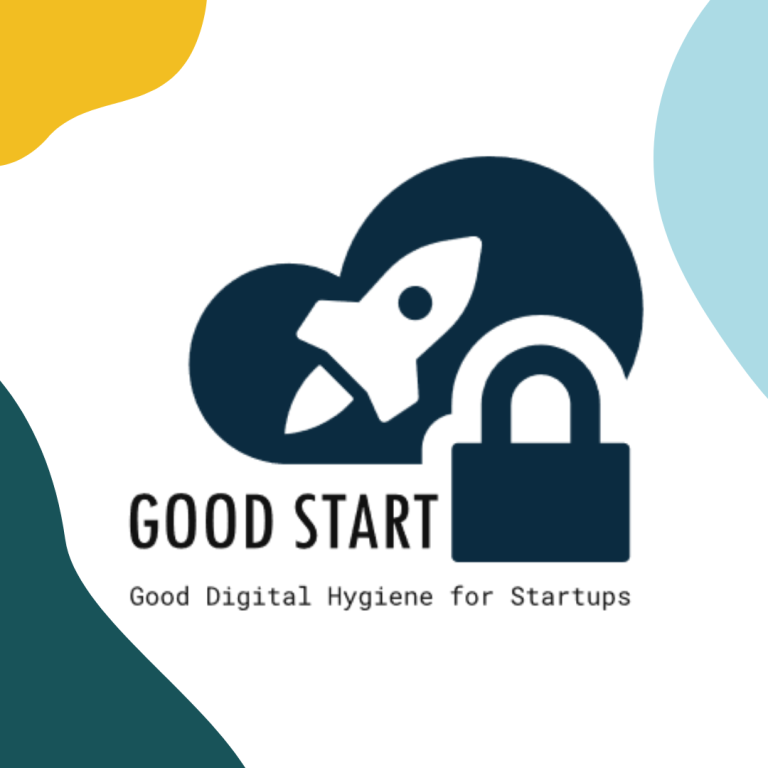 Digital Hygiene should be a priority for all businesses and educational institutions, no matter their size. But for small and medium enterprises, startups or educational institutions using the right tools and the best Digital Hygiene practices nowadays are not the standard, but a work in progress.
What is Digital Hygiene and how impacts our day-to-day and work activities? Why Digital Hygiene should be a priority?
Digital hygiene or cyber hygiene refers to a set of guidelines and best practices to help people keep their digital activities safe. We have the responsibility of creating a digital environment that protects our data and devices.
The Good Start Project will teach the startups the benefits of having a regular digital hygiene program in place for their systems and software for two reasons: maintenance and security.
Project objectives and results
Objective 1: The Good Start Project aims to measure digital hygiene behavior of startups and small businesses with a standardized approach.
Result 1: "Digital Hygiene Behaviour Index" for startups and small businesses.
Objective 2: The Good Start project aims to provide customized training materials for both startups and VET providers/Institutions.
Result 2: "Handbook for startups and VET providers/institutions" which will present training modules as a handbook for startups and VET institutions and providers.
Objective 3: The project aims to provide high quality and timely education and training responses to evolving enterprise and skills needs.
Result 3: "OER Platform and Digital Hygiene Assessment Tool". This platform and tool will describe basic and advanced digital hygiene implementation qualifications of startups.
The Good Start project primary target groups can be defined under two groups:
The first group: the owners of the startups and managers or employees of the startups that aim to shape their daily routines in relation with digital hygiene requirements and needs.
The second group: Supervisors, managers and employers in large companies in partner countries, HEIs, technology Transfer Offices (TTO), Technoparks, VET trainers, VET providers and academicians interested in acquiring competencies for training managers or staff or students/graduated students in partner countries, SMEs operating in all sectors and interested in upskilling competences and techniques on digital hygiene, individuals interested in exploiting the project results, individuals and organizations (associated partners) able to disseminate the project results and to support sustainability, policy makers or public authorities able to bring the project at a systemic level.